I have been struggling financially, as most of us are these days. My spouse lost his job when oil prices dropped and then when the pandemic hit it has been a problem to find anything permanent. He is the primary income earner since I am disabled. I wanted to take some courses and to some side income but it turns out I cannot even sit at the computer desk for very long without my vertigo getting severe- making me unable to utilize those courses for any sort of actual work. It was hard enough to take them and concentrate and I haven't finished actually. I do most of my writing on my laptop on the couch where I can be more flexible with my position. And a lot of rest, as needed.
So that was- disappointing to say the least that I was limited to that extent I couldn't even function on a basic level to do minimal side income from home. I found that a bit sad really that my functionality is still so very compromised. I know it is. I know it every damn time I try to do anything during the day so it shouldn't have been a surprise and yet… it sort of was. I just need to lay down a Lot. Still.
So I am trying other options. Obviously, I believe I will be looking at financial complications for the foreseeable future. So every penny counts. I will be looking at every and all solutions. And I thought I will show you guys some ways you can support my blog, if you desire to, in various ways that may also be cool for you too.
Some ways to support me:
Share this post
Share posts you love on your social media
Share my books from Amazon
Amazon Affiliate
The first is the easiest. If you shop on Amazon… I am an Amazon.com affiliate. So if you click on my link and shop I will get a small fraction of income from that.
Here is a link for gin-gins my favourite ginger candy to help with nausea- now if you click on it, whether you buy them or not, but buy something else, I will get some fraction of income from that transaction.
Affiliates
Are products I represent and if you purchase them I get a commission from that.
Allay Lamp
Allay Lamp as a referral code for anyone you buys one and for that you get 25 dollars off and I get 25 dollars for the referral. Now this is a product I really stand behind. You can see my review here.
I am extremely happy to be an affiliate with Avulux. Their migraine glasses are excellent. I wear them all the time. I do have photophobia all the time, mind you, because of migraine disease And fibromyalgia. I find these glasses effective for both. Light sensitivity is a pretty intense symptom for me but also a trigger so awesome that I can do something about that.
My spouse loves paint by numbers. Especially since he got laid off. It helps with his anxiety and gives him something to focus on. For me, it is a pain distraction but I do not do them as much as he loves them since I got into art therapy. This is his art therapy.

Oska Pulse PEMF device for pain
It is an external stimulation device designed to relieve pain, muscle stiffness and inflammation through pulsed electromagnetic field technology (PEMF). It promotes recovery for all types of pain and is drug-free pain management. I really dig this product and was massively intrigued to review it for them. I value PEMF treatment as part of my fibromyalgia management a lot now.
IF YOU WOULD LIKE TO BUY THE OSKA PULSE THEN JUST GO TO THE LINK AND USE THE PRODUCT CODE 'BRAIN' FOR $55 DOLLARS OFF FROM THE BRAINLESS BLOGGER!
They have a 30 day money back guarantee
Discount offer only applies on the full purchase not the payment plan
Blogger Affiliates
As a blogger, I use some services and am affiliated with them as well.
Tailwind
Tailwind is extremely helpful in sorting, posting to specific boards, and scheduling pins for Pinterest. And as a blogger, I do a whole lot of pinning. Of my posts and images, but also other bloggers of interest as well.
ShareAsale
ShareASale is literally where you find affiliates to link with. Although, in my case, I find them with the company itself. But I could look for them with ShareASale if I wanted to affiliate with a specific company and see if they had a program. And you do want only a few affiliates but ones with companies you trust, value the quality of their product and would want to promote because you actually like that product.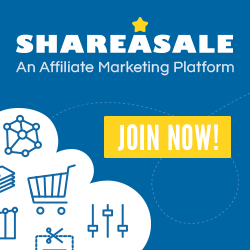 My book
"Thoroughly enjoyed reading this it summed up how it is to live with chronic pain – and with humour! Also made me laugh especially at Fibro fog-Head. It's not the pain that's funny the authors attitude is so upfront and direct and explains fibromyalgia so well. I may read it again…"

Amazon Review
Ebook also sold through other stores
My Fantasy fiction books under my pen-name
Recent series starts with Lost Magic
Fifty years ago the Alignment between our universe and the Realm started. With it, an influx of Universal Energy which powered up the Earth's ley lines and people who are sensitive to it became wizards, witches, or psychics. When the Alignment hit translucent spirit entities also crossed over creating all sorts of creatures. However, hidden in society also exists sorcerers who exist whether our world is in an Alignment or not.
Irelynne is a sorcerer monitoring the city of Coldbrooke. Placed to watch wizards and for other entities that may be a negative influence. She agrees to help a vampire help with the murder cases of a few witches and one wizard. She comes across a crime she had not expected while trying to find the murderer and the method of death. A problem that her clan could eradicate by slaughtering everyone involved if she cannot find a way to resolve the situation.
In a world where witches, Wizards, and vampires have all been integrated (though painfully) into modern society, Irelynne – a sorcerer – must hide her unusual magic while investigating a series of murders that only she will be able to solve.

Ire is funny, relatable, and very competent. Zoro is hilarious.

There were fresh takes on common tropes, but with a sense of modernity and respect that can sometimes be lacking in fantasy.

I look forward to the next book.

Amazon review
I have a zazzle store I have been playing around with. I might play around with it more and add more items.
Or you can just buy me a coffee!
See more posts
14 chronic illness books to check out
7 things I use to survive the winter